Webinar: Frase AI Writer 1 Year Anniversary
Join this special webinar where we will announce big updates to the Frase AI Writer ✍️
What feature releases are we cooking?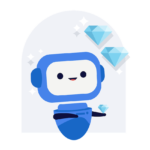 New AI Templates
Brand new AI Templates, and improved version of the existing ones!
SERP Writer
Generate content inspired by information from search engine result pages.
Article Rewriter
Effectively rewrite full pages in need of a content refresh.
And we also have good news for developers: we will sharing details on the Frase AI Writer API! 🕹️
---
A big day in the history of Frase AI Writer
If you are content marketer or SEO, you've likely heard about "AI writers" quite a bit over the past year. You've been told that AI will write plagiarism-free, highly engaging content that ranks and converts. But, have you fully embraced this disruptive technology yet?
Frase launched its own AI Writer in July 2021. As opposed to most alternatives in the market, we chose to build our own models and technology. We are proud of the progress we've made so far, but it is still early days.
In this webinar, we will celebrate Frase AI Writer 1 year anniversary by presenting some of our latest advancements and features. You don't want to miss it!
Hosted by Tomas Ratia, CEO at Frase
Tuesday, July 12th at 10am EST
Can't make it to the live webinar? We will send out a video recording to all registrants ✅