Smart AI for Smarter SEO
Frase is the fastest and easiest way to create content that ranks on Google.
Trusted by 30,000+ content, SEO, and marketing teams including…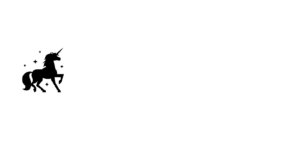 Your SEO content workflow on steroids
Going from keyword to final draft can be a daunting task. Frase makes it quick and painless.
SERP research made simple
Stop aimlessly clicking through SERP results – Frase saves you time by analyzing and condensing content from the top search results of any query.
Analyze SEO competitors' content easily via an intuitive research panel.
Visualize key SERP metrics like word count, domain rating, and heading count.
Use AI to generate full-length, optimized content briefs in 6 seconds.
Outlines in minutes instead of hours
Quickly curate outlines using headings from the SERP – or use AI to generate one in seconds.
Compile a well-researched outline quickly by selecting headings from top SERP results.
Easily organize your outline by dragging and dropping headings in our intuitive Outline Builder.
Use AI to generate a heading and sub-heading ideas.
Automatically generate SERP-inspired content
Produce SEO-optimized copy instantly with an AI Writer that's inspired by the search results for your target query.
Design an outline using our Outline Builder and instantly convert it into a full draft.
Generate controlled outputs like blog intros, high-converting copywriting formulas, FAQ's, headings, and more.
Simplify collaboration with freelancers and coworkers using intuitive in-product tools designed for seamless teamwork.
Your blueprint for creating content that ranks
Our intuitive text editor uses a topic model to assess your content compared to competitors–providing a list of related topics and their recommended mention frequencies–to help you craft content Google will love.
Use our topic model to identify the keywords you should include in your content.
Compare your content's keywords with your top competitors.
Visualize all the topics your search competitors are using and their frequency of usage.